Who is Mr. Neal Prince? Mr. Prince was a trained Architect from Rice University, an Art Historian, Art Collector and a person with a vast passion for Motion Pictures and Theatre History, especially Set Designs for theatre. As these elements came together to build a foundation to Mr. Prince's skills, which later became recognized for his abilities for designing Hotel and Restaurant Interiors. Mr. Prince incorporated his own passions of above, into an International recognized branding philosophy that remains strong today as it was when he developed that philosophy of designing Hotel's and Restaurants, which this standard is visible today for all Hotels worldwide. But what makes Mr. Prince different? He was a pioneer within this Industry, along with Dale and Pat Keller, of Hong Kong, in designing Hotels in countries that never had an International Hotel presents. Mr. Prince, along with William (Bill) Embury, Kenneth Smith (Texas), Charles Alvey (Texas), Richard Simpson (New York) and many others were the first, among the very few, to sent the standards for International Hotel Interiors, which others have followed since. And what is incredible is that he did not have the grand budgets that most designers have today, but the outcome of his Interior Designs to reflect high-end designs, which developed into luxury Hotels or Restaurants, with very little budget's provided. Thus, Mr. Prince began to used locate talents and material's to avoid high overheads and in return, the local populations of Artists, Gallery Owners, Merchants and other vendors never look at InterContinental Hotels as an foreign invader, but a Partner in creating new sources of commence within the local economy. What is even more unique of Mr. Prince being different, was that Mr. Prince has always credited his success, not in the terms of "I", but "WE". Mr. Prince, being from Corsicana, Texas, has always remained modest and respectful and always have contributed his success due to the fact that designing hotels is a "TEAM" effort, from his Departmental Staff to his Professional Associate Designers that he had brought on to do a certain projects for the vast inventory of InterContinental Hotel holdings. This website is to bring together the vast collections, resources, stories and images together to document a period of time, before computers, mobile phones, fax's or video conferencing. This website is to recapture the time when International Hotel Design Industry remained in its infancy of growth and development into what we have today as an multi billion dollar companies. Each Hotel on this website will encompass of how Mr. Prince and his Staff and Professional Associates overcame the troubles of designing Hotels, from a historic point of view, to what was necessary to open the Hotels, maintain the Hotels, and what lessons were learn from those events to be applied for the next project.

-webmaster
Hotel:
El Ponce InterContinental Hotel
Location:
Ponce, Puerto Rico
Architect:
Mr. William B. Tabler, Sr. (b. 1914-2004), American
Mr. William B. Tabler, was an Architect at the head of the movement to design hotels for efficiency, rather than charm, who designed more than 400 hotels in his career, most notably the mammoth hotels for the Inter-Continental Hotel Corporation properties, including, but not limited to:
Mr. Tabler, Sr. was further known for his work with various other corporations, including the New York Hilton at Rockefeller Center in New York, the Washington Hilton and the Hilton in San Francisco. He died on February 3rd, 2004 in Upper Brookfield, New York at the age of 89. Mr. Prince worked directly with Mr. Tabler, Sr., and his son, Mr. William B. Tabler, Jr., who remains with the firm and continues the legacy of talents of the highest level of experience that is difficult to find in todays market for Hotel Designers. Mr. Prince, noted many times over that with experience, brings solutions to every problem, and that is why the William B. Tabler Architecture Firm did to allow the Inter-Continental Hotel Corporation to grow with great speed to what it has become today, the leader in International Hotel Industry.
Since Mr. William B. Tabler Jr. joining the firm, he has worked closely with the founder, his father, the late William B. Tabler Sr., FAIA on many award-winning projects located throughout the world, including The Hilton Hotel in New York City; The Meridian Hotel in Cairo, Egypt; The Heliopolis Meridian in Cairo, Egypt. He has also served as Project Designer and Project Architect for many projects constructed throughout the United States and overseas. In recent years, Mr. Tabler, Jr. developed an interest in combining a thorough knowledge of preservation with the advantage of modern design techniques in the renovation of many landmark hotels in New York City. Mr. William B. Tabler Jr. earned a Bachelor of Arts degree from Harvard College in 1965; a Masters in Architecture from Texas A&M in 1969 and a Masters in Urban Planning from Texas A&M in 1970. Mr. Tabler, Jr. is a Registered Architect in Arizona, California, Connecticut, Massachusetts, Iowa, Rhode Island, Minnesota, New Jersey, New York, Pennsylvania, Virginia and NCARB. Mr. Tabler, Jr. is the chairman of the planning board at the village of Matinecock, New York.
Source: Mr. William B. Tabler, Jr., William B. Tabler Architects Firm, New York, New York, United States
Source: Neal Prince InterContinental Hotel Corporation Archives, New York School of Interior Design, New York, New York, United States
Lead Interior Designer: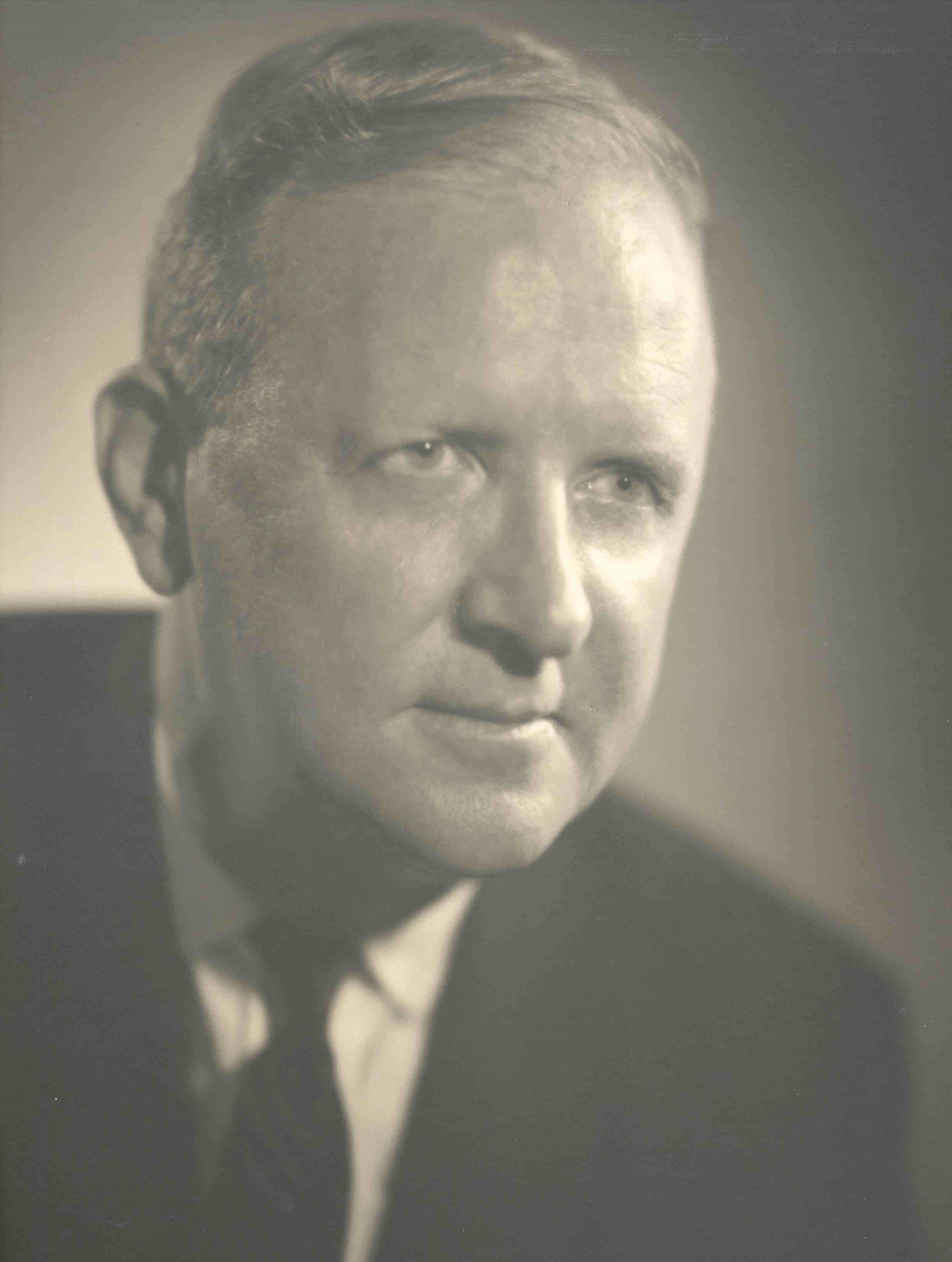 Neal A. Prince, R.A., A.S.I.D, Lead Designer
V.P. of Graphic and Interior Design Department, InterContinental Hotel Group 1960-1985
Rooms:
170 fully air-conditioned rooms with balconies, located on a hilltop, overlooking the Puerto Rico's south coastline. During this time in history, air-conditioned rooms were a new amenity of luxury to Hotels, as air conditioned rooms were not standard as they have become in today's Hotels.
- No Photograph is available at this time-
Restaurants/Lounges:
Parque' de Bambas Bar and Cocktail Lounge:
- No Photograph is available at this time
Meeting Facilities:
- No Photograph is available at this time
Comments:
In 1966, Neal Prince hired the G.B. Designs, Inc., located out of New York City, whereby the G.B. Designs, Inc. was a partnership between Joseph Grusczak, A.I.D., President and James Ray Baker, A.I.D. to provided complete renderings for the designs and detailing of all fixed decor, provide the selection of all furniture, fixtures and soft goods, provide documentation for bids and purchasing for the Parque' de Bambas Bar and Cocktail Lounge, with the final approval by Mr. Neal Prince, for the Hotel. The renderings and designs were inspired by the local Ponce Fire House, located in Ponce, Puerto Rico.
The G.B. Designs, Inc. Agreement was disbanded in 1972 and Joseph Grusczak and James Ray Baker continued to be hired by Neal Prince, on the behalf of the InterContinental Hotels during Mr. Prince's tenure.
Images held by the Collection: