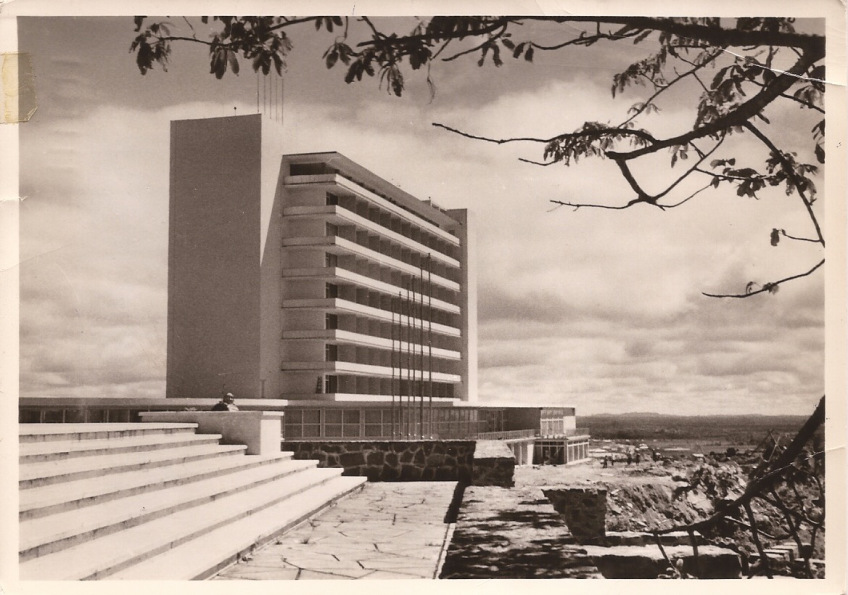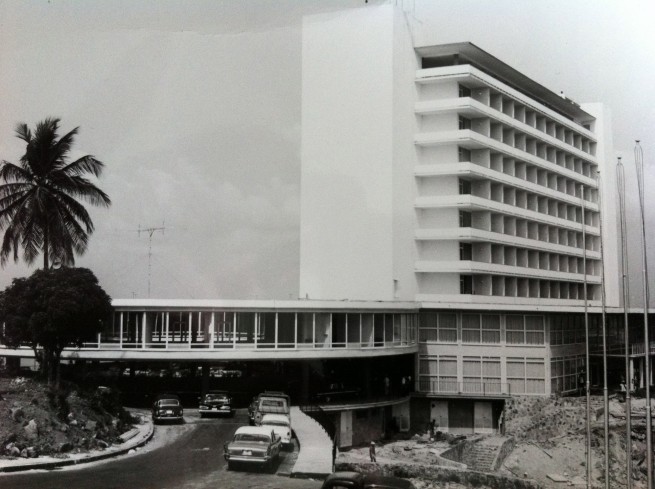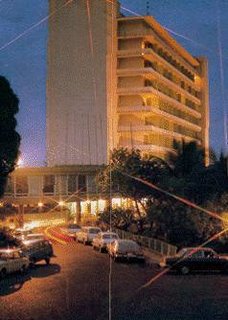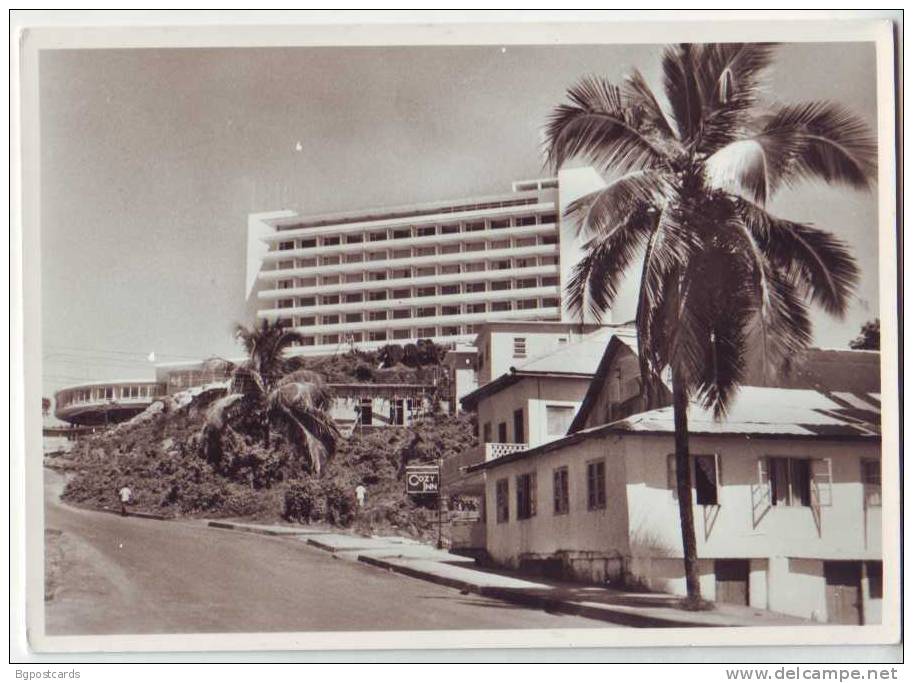 Hotel:
Ducor InterContinental Hotel
This Hotel had very much the Neal Prince touch of incorporating the local culture into the design of the Hotel. The Hotel had a history of being courtesy, pleasurable and reliability of the services being offered to the Guest to reassure them the International Hotel Standards were to be met at all times. This Hotel was the only place to stay when you were in Liberia.
Photograph courtesy of Arie de Zanger, IHC Photographer
Location:
Monrovia, Liberia
Architect:
Moshe Mayer was an Israeli industrialist, property developer and the builder who had constructed the Ducor Palace, being a 100-room hotel on Mamba Point, a hilltop named for a deadly snake, in the city of Monrovia, capital of Liberia, in accordance to Jim Potter as noted in his book, "A Room With A World View", page 71. Pan Am had a long hostory in Liberia, which having built the International Airport known as the Roberts Field. This airport was a little over an hour drive from Monrovia.
Lead Interior Designer: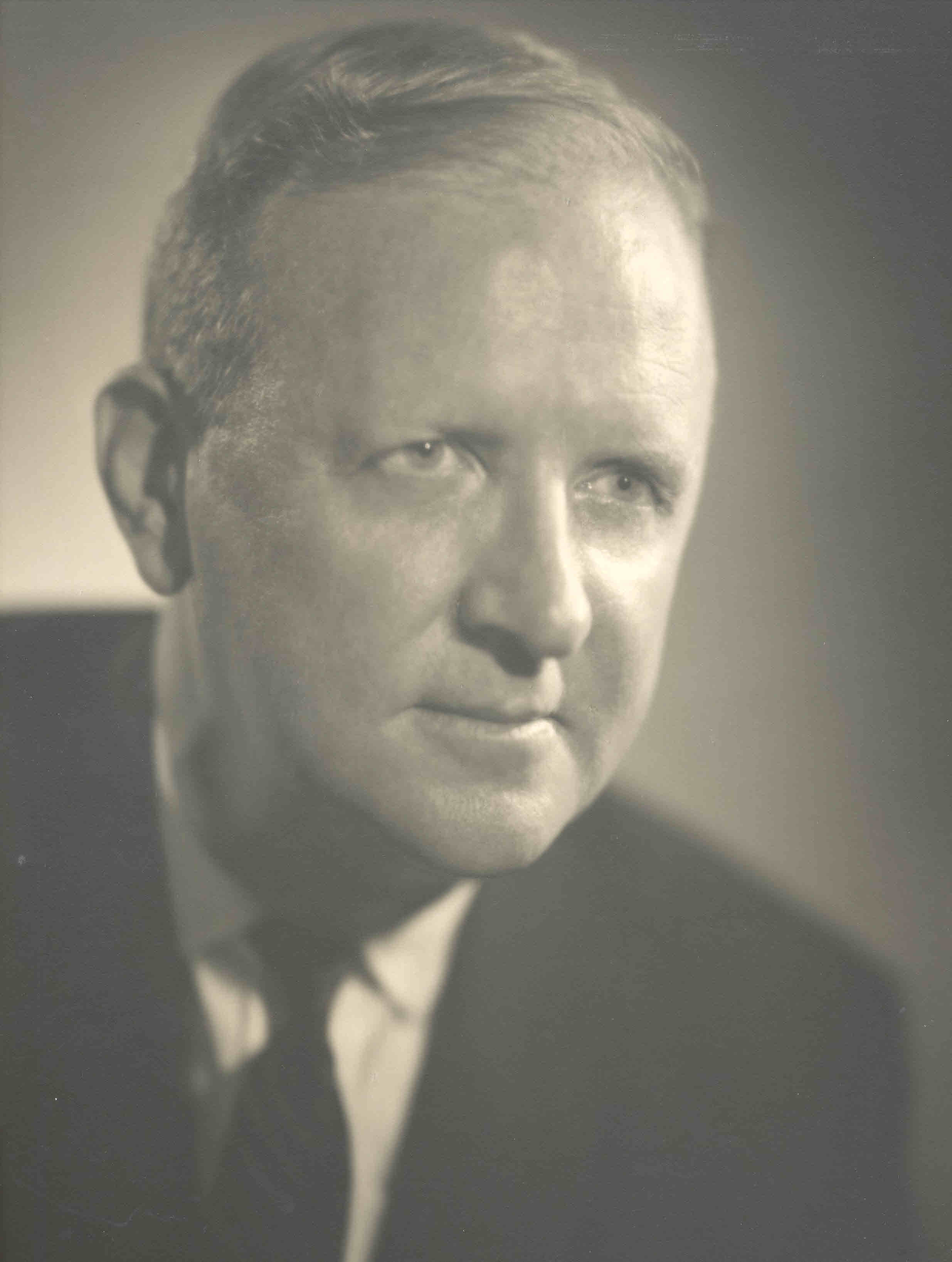 Neal A. Prince, R.A., A.S.I.D, Lead Designer
V.P. of Graphic and Interior Design Department, InterContinental Hotel Group 1960-1985
Rooms:
209 air-conditioned rooms, with balcony or ocean views. During this time in history, air-conditioned rooms were a new amenity of luxury to Hotels, as air conditioned rooms were not standard as they have become in today's Hotels.
Interiors designed by Mr. Neal Prince, R.A., A.S.I.D (1962)
Interiors designed by Mr. Neal Prince, R.A., A.S.I.D (1962)
Guest rroms were designed for your comfort at the time. For convience for the guest, room service was avaiable, Guest Services, a gift shop, barber and beauty salon were also avaiable to bring comfort to the guest stay while staying within the Hotel.
How does Mr. Prince's identify an outstanding Hotel?
Response: When you arrive at the Hotel, telephone room service and order a club sandwich to be delivered to your room. Once the room service had delivered your requested club sandwich, take a moment to access how it was prepared, what materials they used to create your club sandwich and then taste the sandwich. Mr. Prince firmly believes, from 55 years of travelling around the world that if a Hotel is able to prepare the "simple" club sandwich correctly, then that Hotel is being operated correctly.
Restaurants/Lounges:
Barbeque Disco:
This Barbneque Disco Dance Lounge was the place to be every Friday night at 7:00 p.m.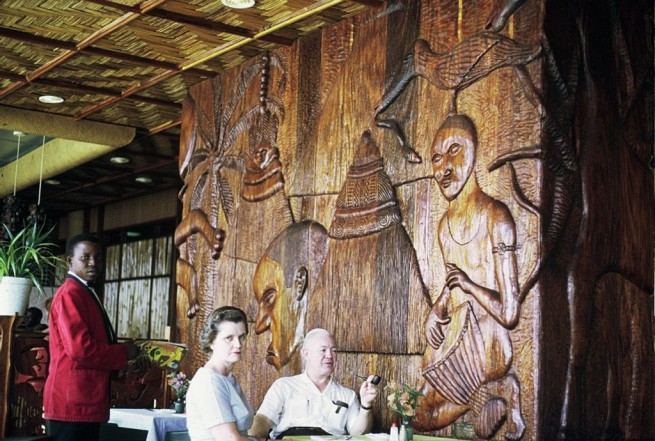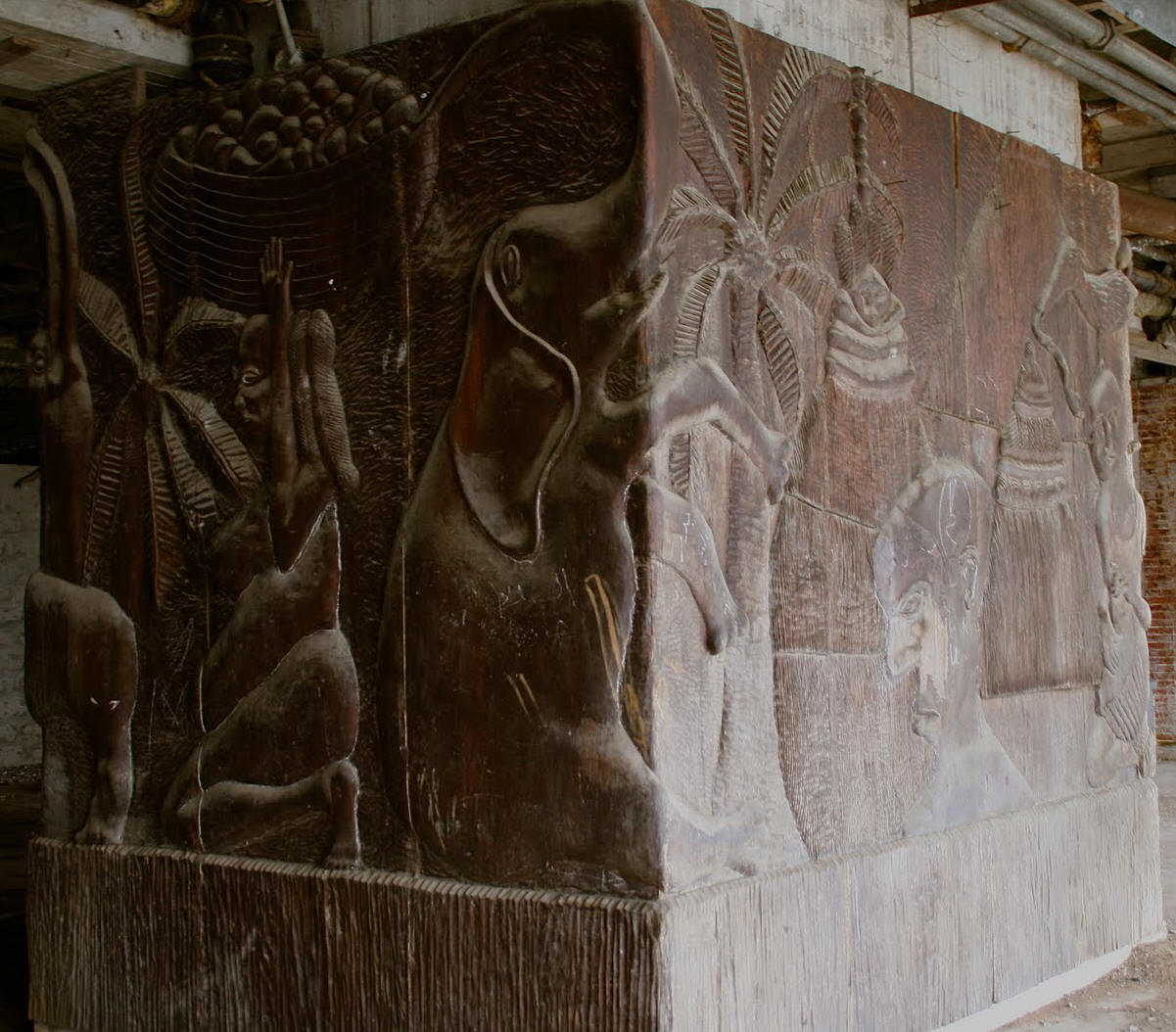 This image reflects the remainding wall releifs that still exsist today as the Hotel has since falling into ruins. However, you are able to still see the intense wall carvings that Neal Prince has incorporated into the Hotel for the Resturant, as noted above the of this image.
Meeting Facilities: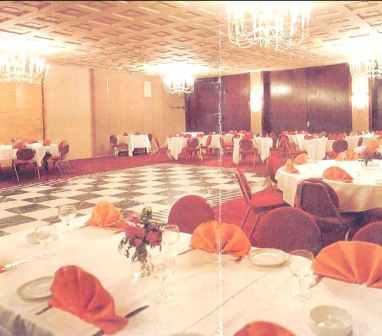 Interiors designed by Mr. Neal Prince, R.A., A.S.I.D (1962)
Photography by Scott Harrison
If the guest plans included the use of the banquet or meeting rooms, the Ducor Inter-Continental Hotel was always ready with flexible rooms for everything from banquets for 40 to 350, and up to receptions for 600. Which at the time, were unheard of as there were not place other then the Ducor Hotel to offer such services in the area.
Pool Facilities: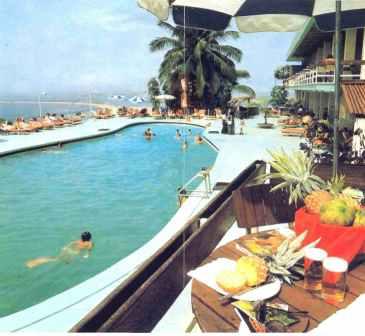 This Hotel was the place to be seeing and to entertain, especially at the ultra-modern kidney-shaped swimming pool the dry season of the year.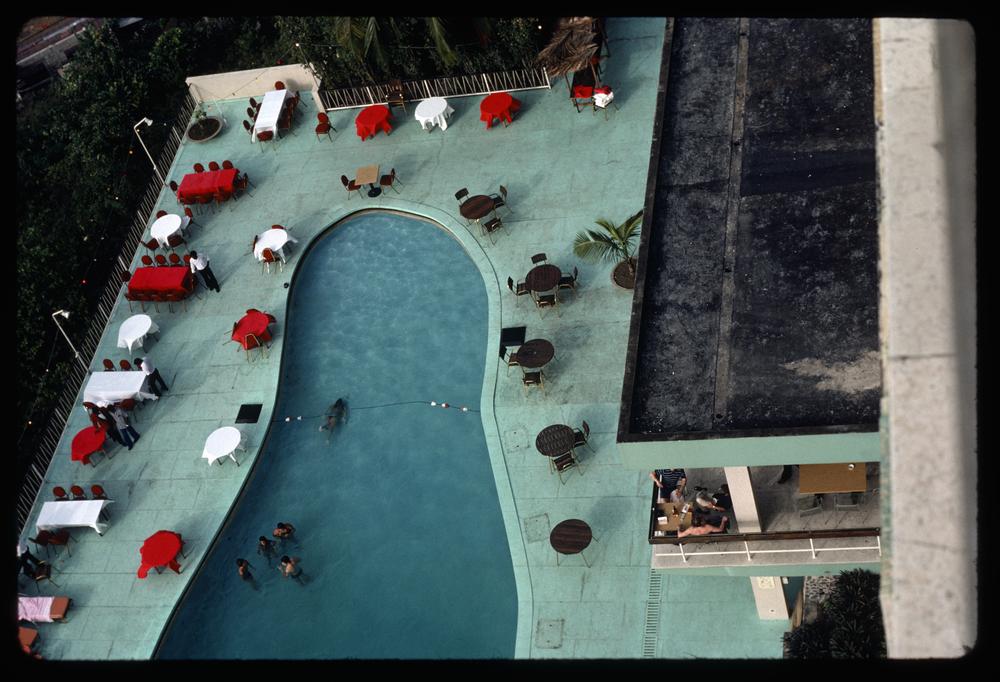 Comments:
This property was located on the highest point in Liberia, overlooking the Atlantic Ocean. This property was lost due to various disputes within the Country and the economic claspe of their economy, due to their disputes.
Images held by the Collection: