Hotel:
InterContinental Nairobi Hotel

Architect:
Mr. William B. Tabler, Sr. (b. 1914-2004), American
Mr. William B. Tabler, was an Architect at the head of the movement to design hotels for efficiency, rather than charm, who designed more than 400 hotels in his career, most notably the mammoth hotels for the Inter-Continental Hotel Corporation properties, including, but not limited to:
Mr. Tabler, Sr. was further known for his work with various other corporations, including the New York Hilton at Rockefeller Center in New York, the Washington Hilton and the Hilton in San Francisco. He died on February 3rd, 2004 in Upper Brookfield, New York at the age of 89. Mr. Prince worked directly with Mr. Tabler, Sr., and his son, Mr. William B. Tabler, Jr., who remains with the firm and continues the legacy of talents of the highest level of experience that is difficult to find in todays market for Hotel Designers. Mr. Prince, noted many times over that with experience, brings solutions to every problem, and that is why the William B. Tabler Architecture Firm did to allow the Inter-Continental Hotel Corporation to grow with great speed to what it has become today, the leader in International Hotel Industry.
Since Mr. William B. Tabler Jr. joining the firm, he has worked closely with the founder, his father, the late William B. Tabler Sr., FAIA on many award-winning projects located throughout the world, including The Hilton Hotel in New York City; The Meridian Hotel in Cairo, Egypt; The Heliopolis Meridian in Cairo, Egypt. He has also served as Project Designer and Project Architect for many projects constructed throughout the United States and overseas. In recent years, Mr. Tabler, Jr. developed an interest in combining a thorough knowledge of preservation with the advantage of modern design techniques in the renovation of many landmark hotels in New York City. Mr. William B. Tabler Jr. earned a Bachelor of Arts degree from Harvard College in 1965; a Masters in Architecture from Texas A&M in 1969 and a Masters in Urban Planning from Texas A&M in 1970. Mr. Tabler, Jr. is a Registered Architect in Arizona, California, Connecticut, Massachusetts, Iowa, Rhode Island, Minnesota, New Jersey, New York, Pennsylvania, Virginia and NCARB. Mr. Tabler, Jr. is the chairman of the planning board at the village of Matinecock, New York.
Source: Mr. William B. Tabler, Jr., William B. Tabler Architects Firm, New York, New York, United States
Source: Neal Prince InterContinental Hotel Corporation Archives, New York School of Interior Design, New York, New York, United States
Lead Interior Designer: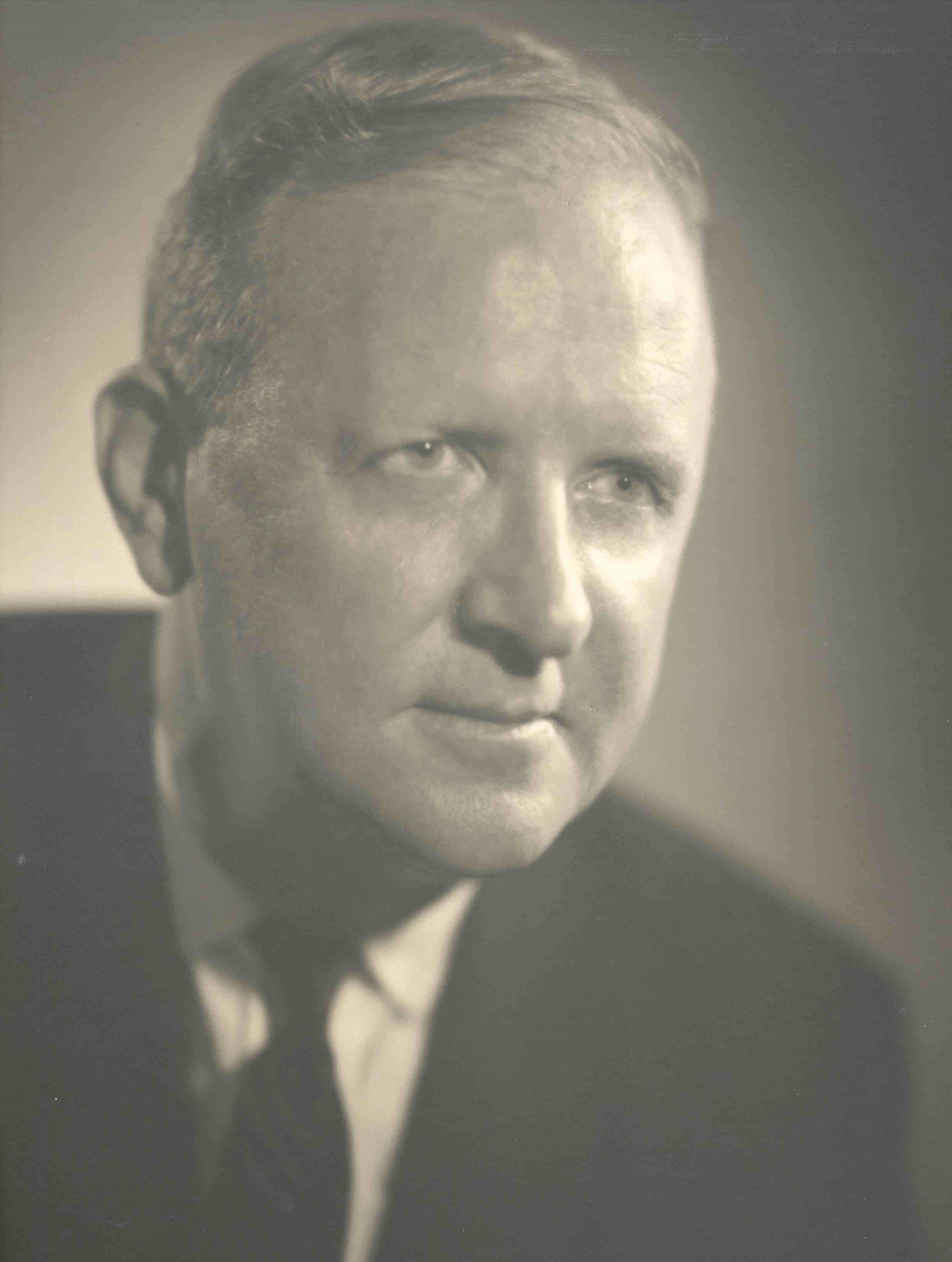 Neal A. Prince, R.A., A.S.I.D, Lead Designer
V.P. of Graphic and Interior Design Department, InterContinental Hotel Group 1960-1985
Poolside -
Mr. Charles Alvey, part of Mr. Prince's Graphic Design Staff was directed by Mr. Prince to go to this Nairobi property and review the progress of the completion of this Hotel. Mr. Alvey noted to the property that color of the pool should not dark blue. Mr. Alvey directed them to use 60% of the white color and 40% dark blue. When Mr. Alvey returned within a week, the pool was painted as directed by Mr. Alvey, which reflect that 60% of the pool was "ALL" white and the remainder 40% of the pool was painted "ALL" dark pool.
LESSON:
After this discovery by Mr. Alvey that the interpretation of language must always be followed with an visual illustration of what the original designed called for to avoid any misunderstandings or delays on the Hotel project by the manual labor, regardless of the Country or spoken language.
-Source: Mr. Charles R. Alvey, phone interview on January 10th, 2013
Location:
Nairobi, Kenya

Rooms:
440 completely air-conditioned rooms with private balcony. In downtown Nairobi, surrounded by Uhuru Park, Parliament Building, Post Office and the Holy Family Cathedral. A few minutes walk from the center of the city.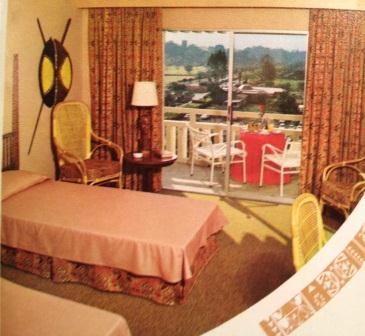 How does Mr. Prince's identify an outstanding Hotel?
Response: When you arrive at the Hotel, telephone room service and order a club sandwich to be delivered to your room. Once the room service had delivered your requested club sandwich, take a moment to access how it was prepared, what materials they used to create your club sandwich and then taste the sandwich. Mr. Prince firmly believes, from 55 years of travelling around the world that if a Hotel is able to prepare the "simple" club sandwich correctly, then that Hotel is being operated correctly.
Restaurants/Lounges:
Specialty restaurant, informal restaurant, bar and pool snack bar.
The Big Five Safari Bar - (leopard, lion, elephant, rhino and cape buffalo designed Bar for wonderful entertaining after a sight seeing safari.

RESTAURANT: Coffee Banda serves both continental and local dishes in a casual atmosphere.
- No Photograph is available at this time-

GUEST ROOM: Ambassadors, kings, and professional hunters entertain in the Presidential suite.
- No Photograph is available at this time-

GUEST ROOM: Your room, with a private balcony overlooking Nairobi, echoes the hotel's African motif.
- No Photograph is available at this time-

Le Chateau Restaurant - a French garden in the sky, for an evening in another country.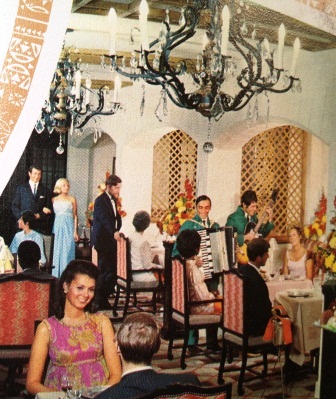 Meeting Facilities:
2 function rooms accommodating up to 800 people
BALLROOM: Our ballroom accommodates 450 people for receptions, 300 for banquets.
Comment:
A welcome addition to the ultra modern architecture of the mile-high capital of Kenya. Ideally located in a fine residential area, it is only a five-minute walk to the commercial center of the city. African themes are artfully reflected throughout the air-conditioned public rooms.
Images held by the Collection: